The Big Cats of the Masai Mara - September 2019
Masai Mara Big Cat Photo Tour - Kenya
Posted on 18th October, 2021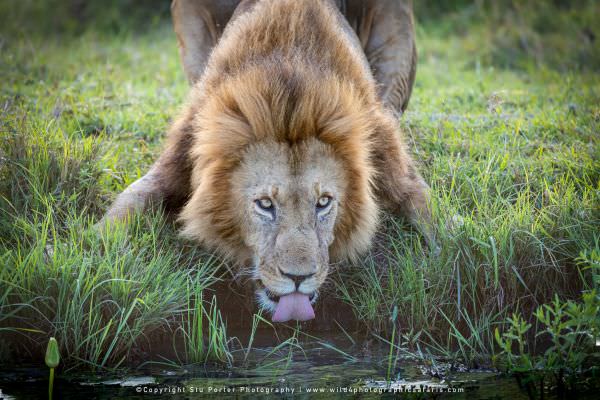 This photo safari offered some amazing encounters with Cheetah and we were lucky to go on the hunt with the famous "Tano Bora", the 5 strong male cheetah coalition. They are an amazing unit to watch as they go off right into the middle of the big herds, with such confidence. They caught a young Thompson's Gazelle and a young Wildebeest over the few hours spent with them.
Our 4 nights in the Mara Triangle proved to be very productive, with the mega herds grazing in the open grasslands towards the Tanzanian border. Of course, there were plenty of lions around as well as cheetah. The Mara weather was fantastic and so were the sunrises and sunsets. It remains one of the best photo "hotspots" for African wildlife photography.
Upon crossing over to the main reserve, we enjoyed photographing yet more lions and cheetah as well as a beautiful serval. We had a really lucky "once in a lifetime" encounter with the, soon to be famous,"Polka Dot" Zebra foal named "Tira". We had heard that it had been seen in the general area of the Sand River so, one morning, after spending time with a beautiful female leopard, we decided to go and look for this special Zebra foal. Incredibly, 30 mins later, we were taking pictures of this beautiful and unusual Melanistic Zebra and we feel very privileged to have been able to spend some time with it.
Our photo safari would not have been such a success without great people behind the scenes. Many thanks to Thomas, of Fact Safaris for his tireless efforts to look after us and the trip logistics and also to the staff at Serena Lodge & Entim Mara Camp.
Thank you, James, our excellent driver/guide, for looking after all our needs in the field and for manoeuvring the photo vehicle into the perfect position for some amazing photographs.
Thanks so much to both Linda & Bernice for joining us on yet another WILD4 Photo Safari to photograph the Big Cats of Kenya's Maasai Mara.
Enjoy a selection of images from this African Wildlife Photographic Safari.
Best wishes,
Stu.