One to One Tutoring
Equipment | techniques | image reviews | post processing | info on Africa
Cut years off your photography learning curve and book a one to one tutoring session with me. Whether you are a beginner wanting to learn the fundamentals to get you started, or an advanced shooter looking at taking your photography to the next level, I can help you achieve these goals with a hands-on practical approach. Skip past the instruction manuals and lengthy "how to" photographic books and learn how to take control of your camera to empower you to make informed decisions on what settings to select, regardless of the scene in front of you.
I am available for in-person photographic tutoring in Hobart, Tasmania. I am also available to meet you "online" and share our screens over Zoom or Skype, allowing you access to tuition from your own home.
There are 3 standard options available:
30 min session - US $50
1-hour session - US $100
2-hour session - US $175
I offer in-depth personalised coaching on the fundamentals of photography (equipment, camera settings, composition, lighting and post-processing) as well as:
Portfolio reviews with constructive critique
Adobe Lightroom
How to recognise a good black & white Image
The best settings for sunrise & sunset
The panning technique
How to select the best shutter speed
Bokeh wildlife panoramas
General information on Photo Safaris in Africa (where and when to go)
Any photographic topic that you are struggling with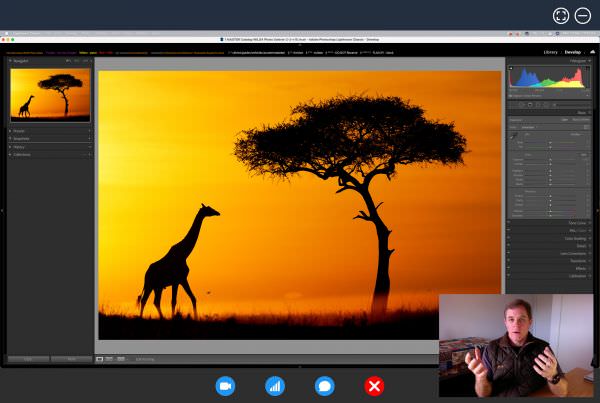 Get In Touch
If you have any questions at all about my tutoring service, click on the button below and leave me a message.
Begin Booking Process