Okavango Delta, Savuti & Chobe River, Botswana - June 2022
Photo Tours to Botswana
Posted on 7th February, 2023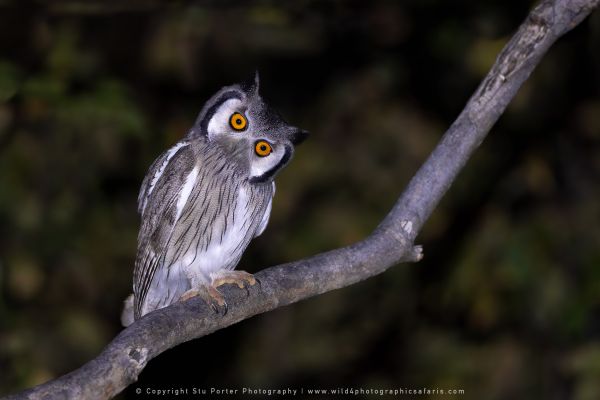 The mobile camping experience in Botswana is the best in Africa. Not only does it offer fantastic animal sightings but being out in the true wilderness, with no fence around your camp, sitting around the campfire at night with a starry sky above, is an atmosphere that is difficult to beat.
The flight from Maun into Moremi Game Reserve offered a fantastic bird's eye view of the area we would be exploring over the first week of the safari.

Moremi and Khwai (our second location in the Okavango Delta), provided wonderful photo opportunities of all three big Cats, we started with a pride of Lions playing in the early morning light, and later on found a rare sighting of two Cheetahs in the Khwai area. Khwai also provided a fantastic encounter with a male Leopard that was marking his territory. The bird activity was fantastic and highlights were a beautiful Verreaux's Eagle Owl ruffling its feathers, a Yellow Billed Hornbill with a mouse, Saddle Billed Storks, and a great photo of a Barred Owlet right in our camp, captured by Phil.
We left the wet area of the Okavango Delta and drove up to the dry and more arid region of Savuti in the Chobe National Park. Savuti is a magnificent area and always provides some amazing and different photo opportunities. The highlight of the area was a Wilddog den with 7 puppies. Wild dogs are highly endangered and rare to see. We felt very lucky and privileged to spend time with the adults and the small puppies.

Savuti also threw in a most magical misty/foggy morning where we encountered a large herd of Eland, Lions, and a Giraffe with the sun rising in the background... to top it off a "Fogbow" revealed itself, my first sighting of one of these.
The sunrises and sunsets were especially spectacular and we had some amazing bird photo opportunities with Painted Snipes, Lilac Breasted Rollers, and a wonderful Grey-go-away Bird.

A short flight from Savuti took us up to the Chobe River where we enjoyed 4 amazing boat rides out on the river.. We had a number of sightings of animals coming down to drink, especially Elephants & Buffalo. However, the highlight of any trip to the Chobe has to be the amazing and prolific birdlife. We were treated to fantastic photos of Malachite Kingfishers, African Darters, Long Toed Lapwings, African Fish Eagles, Goliath Heron, Skimmers, and Giant Kingfishers... just to name a few

Our safari ended with the flight from Kasane back to Johannesburg.
Many many thanks to the team at Thru-the-lens Nature Safaris, our Nkosi & Offie, you really went the extra mile to show us a great time and get us into excellent positions for photography. The camp staff was also INCREDIBLE, thank you to chef Kelly, T-Man, Mr. T, Long John and Lobs..... thanks so much for the amazing food, hot showers, and for looking after all our needs.

Shuur, our amazing boat captain on the Chobe River, thanks very much ... and to the incredible staff at Pangolin Hotel for making our stay so amazing.
Marcia, Phil, Annari, Lynn, and Marian, I really enjoyed your company, and thank you so much for joining us on the Botswana photo tour.
Enjoy some images from this June 2022 Botswana photo safari.
Best wishes,
Stu.